some winter upgrades.  I've owned it for over 30 years, drove it through high school and college and then parked it because the drivetrain was worn out.  It was originally a 6cyl, 3spd manual, white with red interior.  After I got my first "real" job and was out on my own, it went through a complete redo, restomod deal, but really hasn't been changed in ~20 years.  Decided to give it some love this winter and do some much need upgrades changes for driver comfort, safety, and overall improvements over old technology.

Things on the list of changes include modern power brakes with a modern style master cylinder, T5 transmission install, upgrade the charging and cooling system, headrest install on the seats, 3-point seat belts, halogen headights, hi torque mini starter, overall engine tuneup, plus anything else I find along the way.  Trying to make it so I can just jump in it any time I want and go for a spin or go on a weekend jaunt.

Pic of it this past summer:





up on the jackstands




T5 installed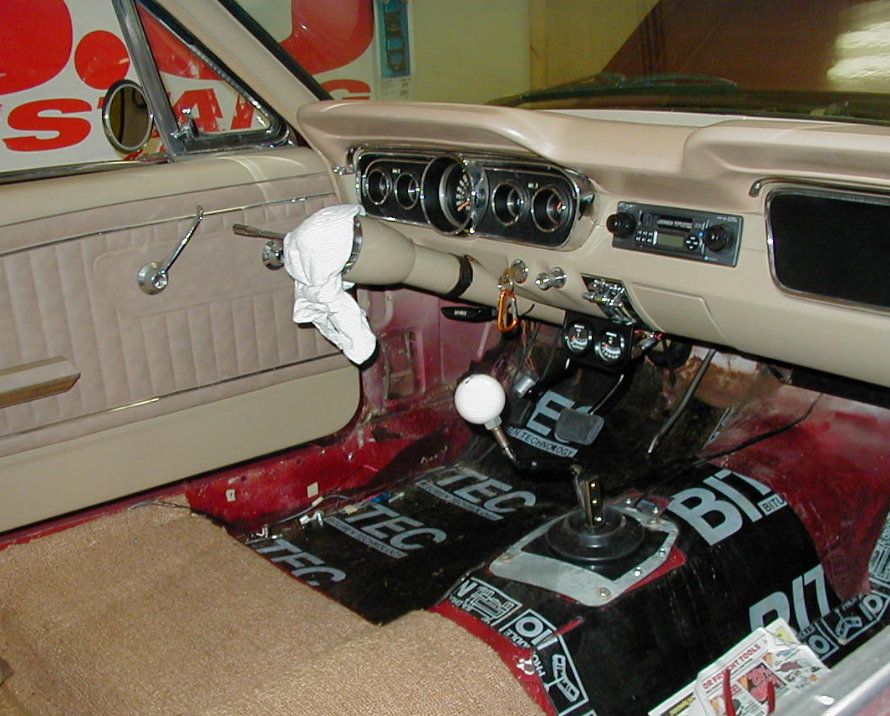 Brakes redone with booster and MC + the clutch cable routed and functional.




  A lot done, still a lot to do.